NOV. 10-11 2015 Mountain Home Gun Show (1st)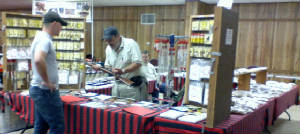 New for 2017 ACE'S DUGOUT will be on a gun show circuit. Sept./Oct. 2017 we will be in:
Mountain Home, AR. Baxter Co. Fairgrounds $5.00
Sept. 30th 9:00am - 5:00pm Oct. 1st 10:00 - 3:30
Look for the Red & Black striped table covers:
We are a PRO-SHOT® cleaning gear Dealership
Consignment firearms, A-Zoom Snap Caps, reloading components, brass (New and Fired), bullets, primers, powder with some black powder items and loaded ammunition.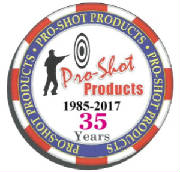 Hardy, AR. 2016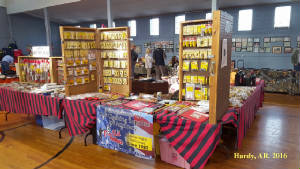 2017

Hardy, AR. Mar. 25 & 26th