OPEN for BUSINESS
Use the VOTE link at the top of the window below!
You can vote once per 24 hr's! Help US grow!
TRANSFER FEES FOR 2017
NO NFA or CLASS III
All firearms $12.00
AR CHCL $7.00
We will be featuring some newly acquired firearms that will need to be cleaned (repaired if necessary), test fired then placed up for sale here and/or offered on auction sites. Any item that is offered both here and an auction site will be available until a bid comes in or the buy it now price is paid.
Thank you for your interest in ACE'S DUGOUT Gunsmithing/Sales site.
Yours in service
James Acerra
Left Hand AR builds will now be available.
See the Tactical Weapons page.
WARNING:

TREAT ALL FIREARMS AS LOADED UNTIL YOU KNOW IT IS NOT.

APPOINTMENT HOURS
0900-1730 MON-FRI
0900-1500 SAT
CLOSED SUNDAYS SOME HOLIDAYS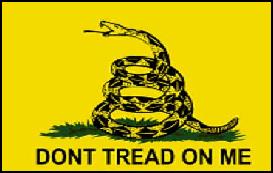 WARNING:
TREAT ALL FIREARMS AS LOADED UNTIL YOU KNOW IT IS NOT.
Working on a
RUGER LCP the client wanted to replace the stock trigger and put in the RTK Sweet Pea adjustable for overtravel and takeup this also reduces the trigger pull weight
We are Open for Business
I Will provide firearm work
Transfer Agent
Cold Bluing
Blackpowder repair
We gained our 07 FFL.
We will be offering gunsmith services on all types of firearms.
If it DOSE NOT have an Add to Cart button I'm not able to preform that service yet.
See our pages of services.
FFL Copies upon request of Service or Transfer